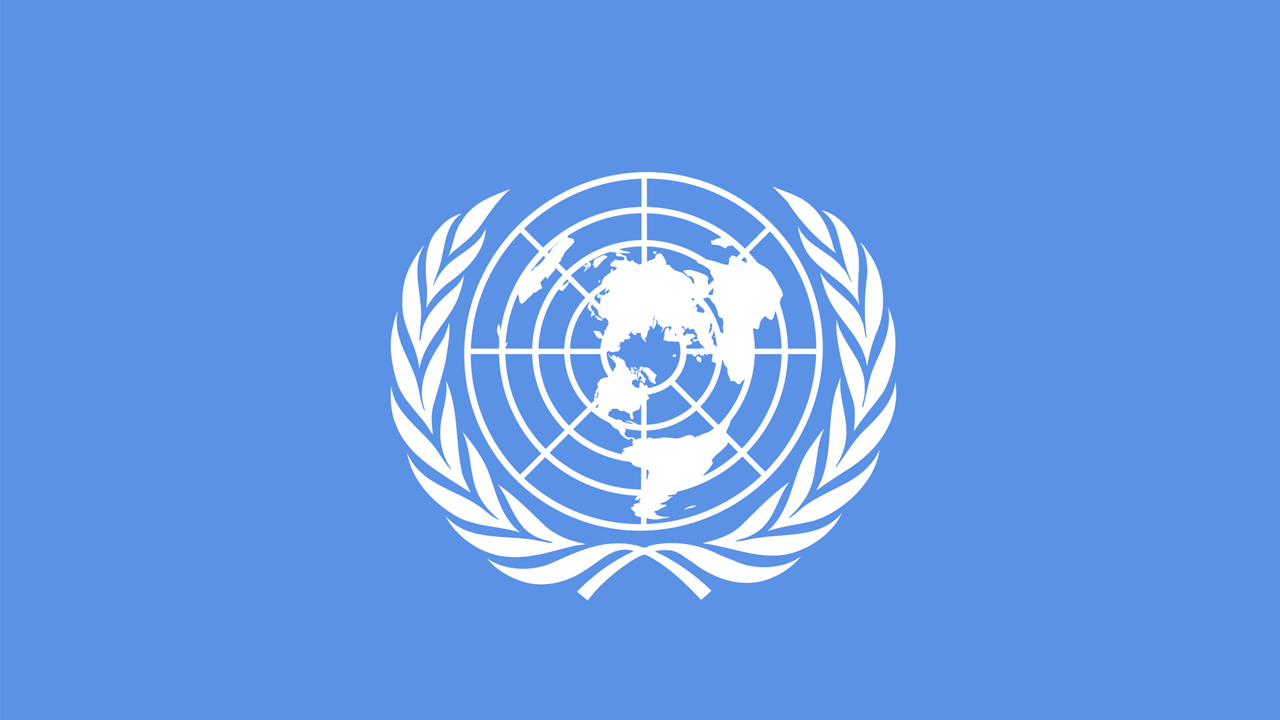 United Nations | General Assembly To Inspire Change
I've been having an unbelievably hard time keeping this news to myself, and unfortunately, I need to wait a little while longer to share the footage I shot, but I'm finally allowed to talk a little bit about a project I'm incredibly, profusely, ridiculously happy about.
A few weeks ago, I was given an absolutely wonderful opportunity to work with a fantastic creative agency called The Global Brain, who hired me as a creative consultant, and Director of Photography. In that capacity, I was lucky enough to travel to Utah/Arizona, to shoot in the utterly breathtaking landscapes of Monument Valley.
NICE.
It was honestly one of the greatest experiences of my professional career, and I can't begin to articulate how thankful I am that I got to do this.
I don't throw this word around– like, ever — but it was EPIC.
I've wanted to shoot in this iconic location since I bought my first camera, and having the chance to go their as a professional DP was a genuine dream come true. My sincere, and deepest thanks to Natalia Vega-Berry, Katie Bessert and the team at Global Brain for trusting me to capture footage in such an amazing place. It was a truly a bucket list moment.
And if that weren't cool enough, I was tasked with shooting footage of Chief Oren Lyons.  Lyons bears the honorable mantle of Faithkeeper of the Turtle Clan of the Seneca Nations of the Iroquois Confederacy, and is easily one of the kindest, most intelligent and eloquent human beings I've ever met. Every word that came out of his mouth was legitimately amazing — another word I don't throw around.
Just during light conversation over lunch, with no artifice whatsoever, and with seemingly no effort at all, he calmly shared some of the most profound, insightful comments I've ever heard a person utter in real life. Without even trying, the man was completely captivating.
And when we turned the camera on him, BUCKLE UP. Chief Lyons is a force of nature. He speaks with grace and authority on a myriad of incredibly complex issues, and he does so with astounding humanity and compassion. Hearing him speak his mind was an incredible thing to witness, and I feel insanely lucky that I got to capture just a little of his tremendous charm and wisdom on video.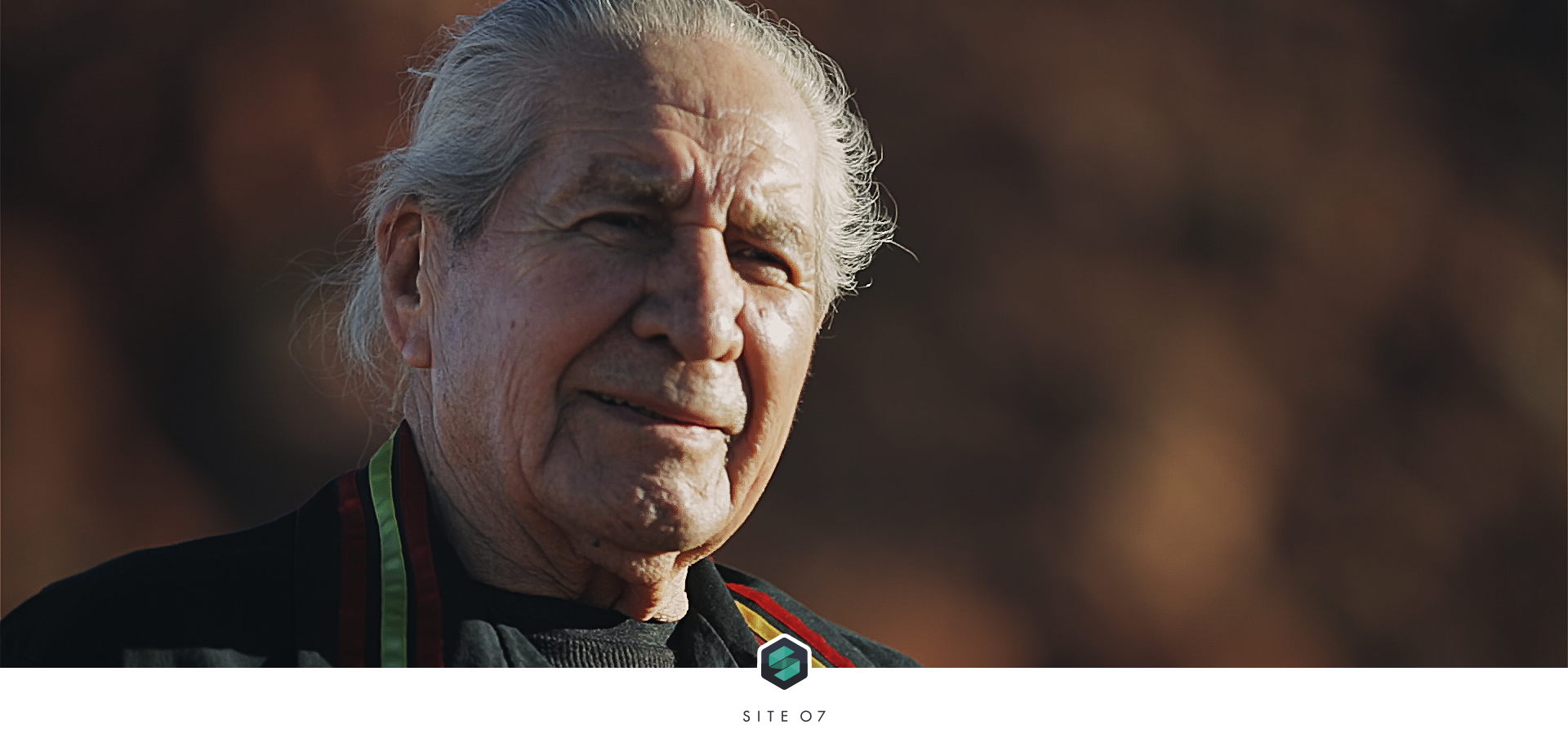 If Chief Lyon's face looks familiar to you, it's because he's been a champion for the environment, a tireless supporter of human rights, and a leading advocate for indigenous American culture for decades, and was prominently featured in The 11th Hour, a gorgeous, ground-breaking and poignant documentary produced by another famous fella, Leonardo DiCaprio. (You mighta heard of him. I understand he's an actor of some kind.)
The Chief is also a bad ass Lacrosse player, and quite an athlete.
As I would come to painfully discover, he's got more energy than just about anyone I've encountered, and is in infinitely better physical condition than I am. Trying to keep up with him with my camera on a heavy Ronin stabilizer was positively EXHAUSTING. I was dying– no exaggeration. He's 86 years old, and he  ran my sad, skinny butt into the DIRT.  The man is unstoppable.
I need to do a little more work to finish up a shooter's reel to accompany the final video, but I cannot wait to share it with everyone.
Now, I'm absurdly excited about all of this… but here's where it gets really crazy: last week, Global Brain presented the video — including quite a bit of my footage with Chief Lyons in Monument Valley — in front of the General Assembly of The United Nations.
Let me repeat that, just because I still can't quite believe it:
Some of the footage that came from me, the world's biggest dork, was shown at The United Friggin' Nations.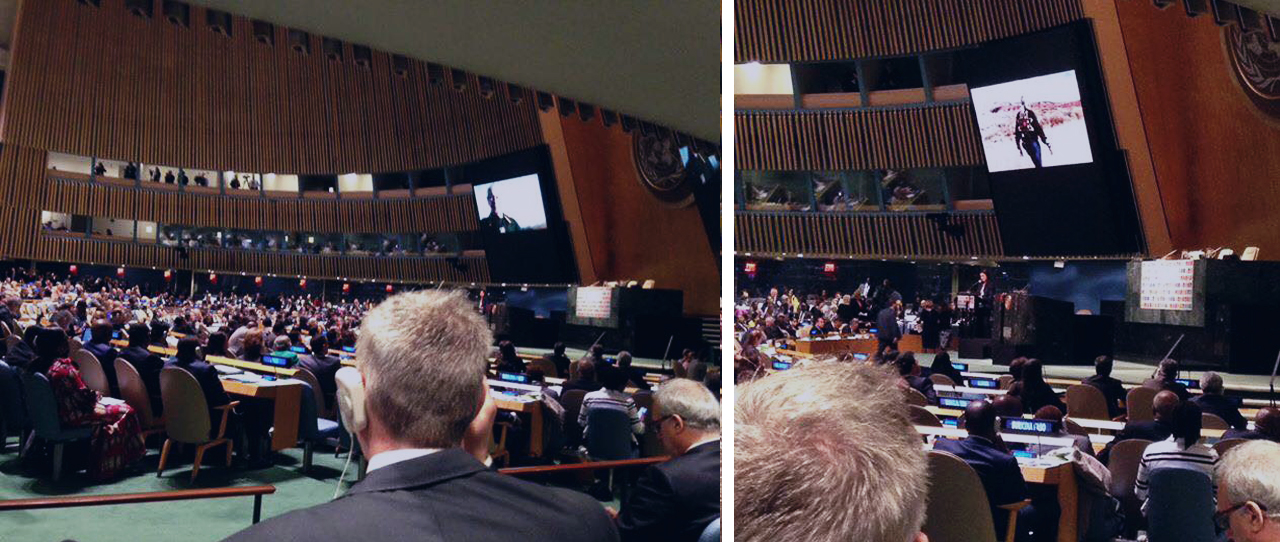 How insane is that?!?!?!
I'm still in shock.
More to come, I promise….