Della Terra | Estes Park | Colorado
Had a fun weekend, filming a project for my wedding cinema company, Continuity Image + Motion.
Molly Skye Brown at Cinematique Films in Orlando Florida hired myself, and my frequent shooting partner, Kris Farruggia to shoot a wedding at Della Terra Mountain Chateau, just outside of Estes Park, in Colorado.
In addition to capturing some great interaction with the wedding couple, Chance and Miranda– who were FANTASTIC; they were so sweet! — Kris and I also had an opportunity to film some really special moments with some wildlife that wanted to check out the wedding as well. There was an encounter with a little red fox that was particularly cool… I could have filmed her all day. That little animal was hypnotic.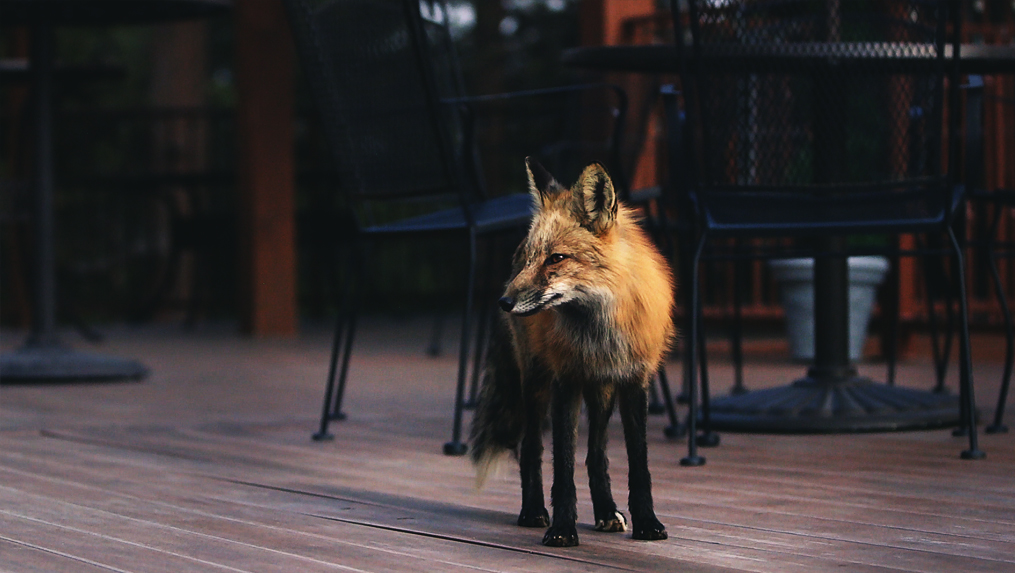 Earlier in the morning, I also had a chance to fire up the Phantom 2, and shoot some aerial footage of the Chateau, which is a genuinely striking venue, nestled in the mountains, just outside Rocky Mountain National Park.
All in all, it was a really fun day. I'm so glad I got to spend the day with such awesome people, in such a gorgeous setting.